Specialty Services
PCS engineers possess expertise in many aspects of electrical, computer and software engineering. Our primary focus is to automate factories, testing laboratories, warehouses or any facility that requires automated processes. Our technologies involve numerous variations of hardware and software related to the following:
Controls Design
PCS can help improve your electrical schematics, enclosure design and component selection to make them more cost-effective.
PLC Control
Ladder Logic, Structured Ladder, Structured Text, Function Blocks, Sequential Function Chart/Block.
PCS can help maximize your processes and increase production.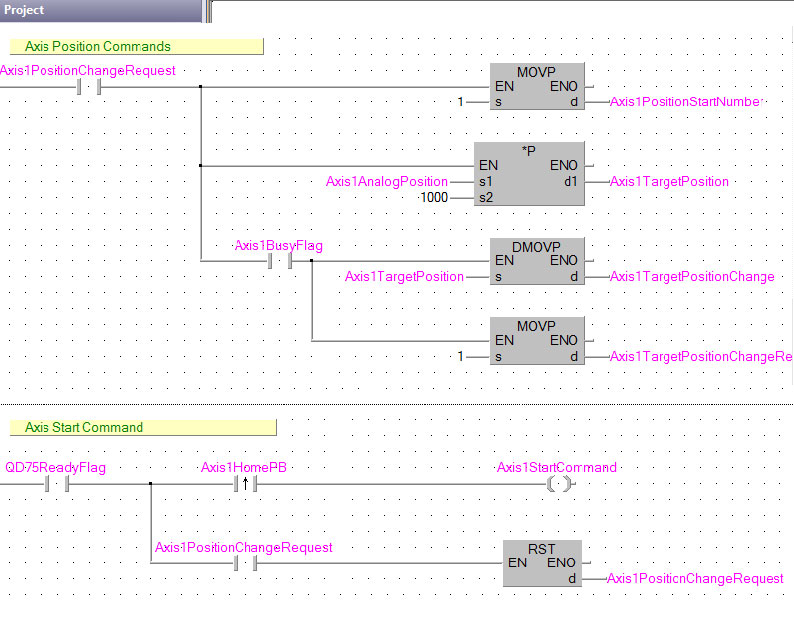 Material Handling
Motion Control
Robot Control
Process Control
High-Speed Control
Data Processing
Communications
Alarm Handling
Wireless Control
Servo/Motion Control
Induction Motors, Permanent Magnet Motors, Rotary Servo Motors, Linear Actuators.
Process Control
Open-Loop, Closed-Loop, Discrete, Analog, Batch, Continuous.
Networks
Enterprise Networks, Control Networks, Device Networks.
HMI/SCADA
Machine Status, Operator Interface, Production Dash Boards, Alarm Annunciation, Remote, Monitoring/Control.
MES/Data
Production Management, Enterprise Resource Planning, Advanced Planning and Scheduling, Supply Chain Management.
Identification/Traceability
Marking, Reading, Verifying, Tracking.
Error Proofing
Product Inspection, Assembly Verification, Sorting, Positioning, Tool Monitoring.